Save your eczema prone skin this winter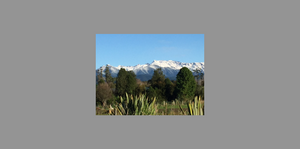 If you've been looking for a better way to keep dry skin hydrated, try our Peony Root Moisturiser. Ideal for eczema prone skin and skin problems like psoriasis, it combines peony root with additional natural moisturizing ingredients like Shea Butter and Borage Seed Oil to moisturize and help heal skin.  
In winter skin dries out - the air is dry, we heat our homes and wear extra layers - making it even more important to keep skin moisturized.  
Combine Peony Root Moisturiser with one of our repair creams.   High Factor Peony Root Skin Remedy or the Peony and Manuka Honey or the Peony and Calendula.  All will do the same job - just becomes personal preference. Try the sample pack of all three if you can't decide....
Customers call our High Factor Peony Root Skin Repair their miracle cream - an effective 100% natural alternative to prolonged steroid use.  This is still the repair cream for specific areas that are inflamed or itchy.    We've also got a new Peony and Calendula repair cream for those wanting a richer, heavier cream. Great for night time use and the calendula combined with the peony will reduce redness too.