Natural ingredients you can trust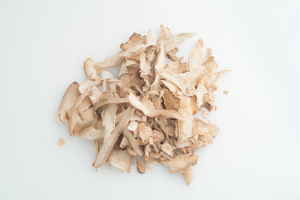 We only use natural ingredients to soothe and heal.  No harsh chemicals, parabens, or common allergens like dairy, nuts or lanolin.  We know from our own first hand experience that those ingredients are likely to trigger allergies and can cause flare ups.
Our unique peony root extract is sourced from our own certified organically grown peonies at our Nelson based farm. Guaranteeing the quality and traceability - we know that not all peony root is equal!  It is important to use peony root that has high levels of the active ingredients (paeoniflorin). Our root is grown organically, in land tested free of residue and is independently tested by the world leading Cawthron Institute.
Our unique peony root extract is used in all our range - the High Factor Peony Root Skin Remedy has the highest concentration of the active ingredient that is scientifically proven to be anti-bacterial and to calm, soothe, and help skin heal.
We keep the number of ingredients we use to an absolute minimum.  We use two main carrier oils.  They are designed to really hydrate your skin and have their own unique properties. Avocado oil is extremely good at hydrating and softening your skin, is it also often recommended as an effective treatment for acne, eczema and other forms of skin inflammation. Cocoa butter will help by softening and moisturizing your skin, it will smooth out the tone and texture of it, making scars look less noticeable. Furthermore, applying cocoa butter topically on a daily basis can help facilitate repairing damaged skin.
We also use a naturally certified preservative - Geogard 221 to make sure our creams have a 2 year shelf life.  
Quality, safety and transparency you can trust.