Organic Remedial Skin Repair - it's here!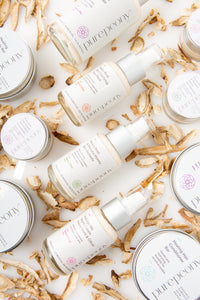 Pure Peony Organic Remedial Skin Repair.  100% natural, made in Nelson, New Zealand.
We've rebranded to better reflect our core values - we create safe, quality products using natural ingredients that work fast.  
We care.  For us, its where everything starts and finishes.  We started out because we care  - we care about the people we make our products for, the land and root we harvest, and the products we create.  Our farm is organic and we're committed to using environmentally friendly packaging and distribution. 
Pure Peony combines science and the powerful ingredients of the peony root to help heal problematic skin fast.  Our products have been renamed with more helpful product descriptions. 
Our High Factor Peony Root Skin Remedy was called our sensitive cream.  Its been used with success by people with skin prone to eczema, psoriasis and rosacea. Used as a natural alternative to prolonged steroid use this cream stops the itchiness, reduces redness and inflammation and helps skin repair itself fast.
Our Healing Body Bar was called our sensitive soap.  Designed for everyday use - on face, hands and body - by people of all ages this solid bar cleans and moisturizes dry itchy skin.
Try our full range and discover for yourself nature's skin calming miracle.